---
---
(Healing into Wholeness)
"He who looks outside, dreams. He who looks within awakens."
Carl Jung
It is through the music of the heart that we find each other literally, figuratively, and spiritually. When we follow our inner music we re-learn our direct relationship with God. This is the only relationship that has ever been and ever will be. From remembrance of union with our Loving Source, all relationships become a chorus of multiple voices in harmony, which forms the melody of creation, the return to love.
In this workshop we will abide in the being of as within, so without. God and all God's children including Jeshua and Mother Mary are found within. Yet while still choosing the dream of separation, we often believe God is outside ourselves: in nature, in the kindness and love of others, in music and art. However, it is the Christ within us that sees God in nature, music, art, and in others. The God within feels as if it is in our bodies and for teaching purposes that is where we go. Yet within is within the Oneness that is the All that Is and cannot be contained by the illusion of the body.
Drawing upon the lessons we've learned about parenting without fear, this workshop goes deeper to embrace what is meant by spiritual mothering as demonstrated in the life of Mother Mary.
Mary had to watch her son die at the hands of brutal killers, yet trust fully in the wisdom and guidance of God. In so doing she had to trust the God in herself and thus was lifted up.   In letting go of the earthly mother of control and worry, Mary learned that although Jeshua came through her body, he was not hers. This is what all of us must learn.
During this workshop Sally will act as a facilitator for everyone to channel the loving and forgiving energy of Mother Mary in order to foster awareness that our only teacher is the Christ within. We will draw on and then anchor the energy of Mother Mary that exists within all of us by: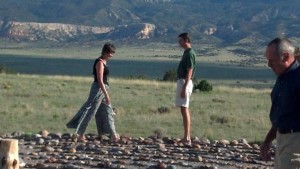 Loving ourselves through spiritual mothering of the Christ within
Sharing our unique relationship with God in Oneness,
Exploring, forgiving and embracing our inner child through music and art,
Connecting with the wisdom of Mother Earth, and
Becoming aware of how our projections of God and idealized self block our return to Christ Consciousness.
It is by abiding in full awareness of our Holy (Christ) Self that all relationships return to Holy relationships.
Please contact Sally for costs and to schedule a workshop.